Since most POS orders are paid in full at the time the order is placed, this topic assumes that the order is still open at the POS interface.
To remove a discount from an order or an item:
Select the Key Pad tab.
Click Discount.
The Select Discount dialog box opens.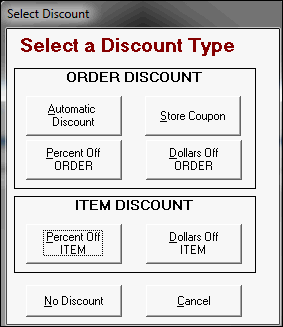 Click No Discount.