Store Setup Wizard Order Processing

Use the Next Topic and Previous Topic arrows,

and

,  in the Navigation Pane of the Knowledge Base to read the topics about the Store Setup Wizard in sequence. (The buttons are actually white on the black background of the Navigation Pane.)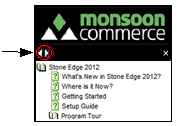 Contents of this Topic: ShowHide
Overview
This Knowledge Base topic discusses the

Order Processing

section of the

Store Setup Wizard

.

This section has

three pages of settings that control the behavior of the program in relation to imported and manually entered orders.
Description of Page 1 of the Order Processing Section
Page 1 contains settings that determine what kinds of orders, if any, can be automatically approved.

It also controls whether the program will allow orders that have issues to be approved.

Review each parameter and make the selection that fits the users's work flow.

The most commonly used settings are the program defaults seen on the screen synonymous with the Microsoft Access Form object or graphical user interface (GUI) when the program is initially installed.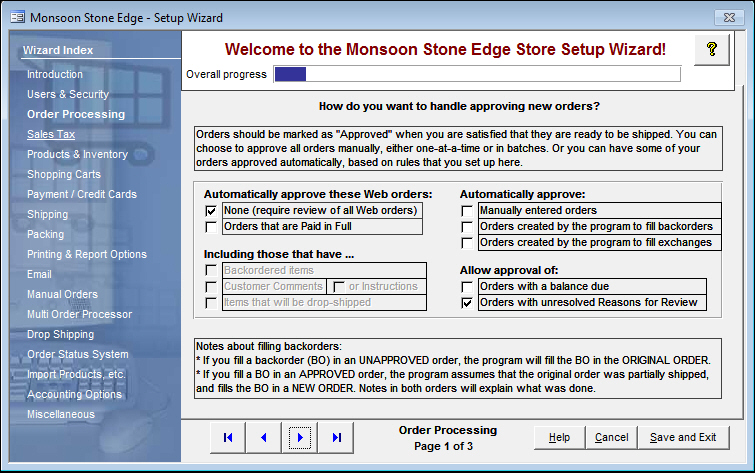 Figure 1: Store Setup Wizard - Order Processing section, Page 1
Settings on Order Processing Section Page1

Corresponding System Parameter

Automatically approve these Web orders:

 
 None

ReviewAllOrders

 Orders that are Paid in Full

ReviewAllOrders

Including those that have...

 

Backordered Items

ReviewPartialOrders

Customer Comments

ApproveOrderswithComments

Instructions

ApproveOrderswithInstructions

Items that will be drop-shipped

ApproveOrderswithDropShips

Automatically Approve:

 

Manually approved orders

ApproveManualOrders

Orders created by the program to fill backorders

ApproveBackorderOrders

Orders created by the program to fill exchanges

ApproveExchangeOrders

Allow Approval of:

 

 

Orders with a Balance Due

AllowApproveWithBalanceDue

Orders with unresolved Reasons for Review

AllowApprovewithOpenIssues
Chart 1
Description of Page 2 of the Order Processing Section
Page 2 covers Order States and Approval Rules, which enhance the users ability to automate the order approval process.

An order "state", such as "Hold" can be automatically assigned to orders when certain conditions are detected during order import, based on the Approval Rules created by the user.

Rules can be defined to automatically approve orders as well as change some order-related information, such as shipping method.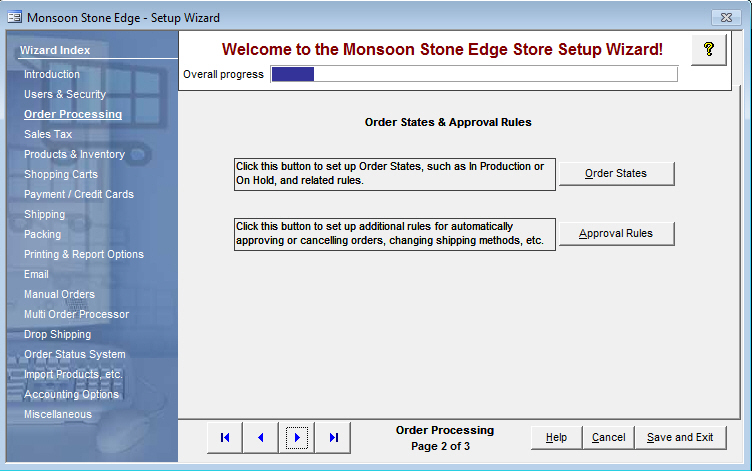 Figure 2: Store Setup Wizard - Order Processing section, Page 2
this button will open the Order Approval Rules screen, where the user can define a set of criteria by which the program can determine that an order can be automatically approved, without human intervention
Description of Page 3 of the Order Processing Section
Page 3 contains settings that the program uses to identify an incoming customer record as an existing customer record, and whether it should inform the user and allow them to make the decision.   

Choose a field from each of the drop-down lists or check the boxes to enable additional functionality.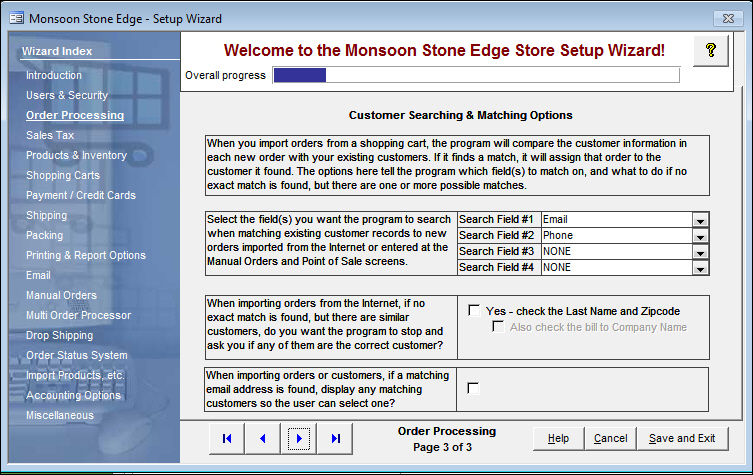 Figure 3: Store Setup Wizard - Order Processing Section, Page 3
| | |
| --- | --- |
| Settings on Order Processing Section Page 3 | Corresponding System Parameter |
| What fields should the program use to identify incoming duplicate customer records? |   |
| Search Field #1 | CustomerSearchField1 |
| Search Field #2 | CustomerSearchField2 |
| Search Field #3 | CustomerSearchField3 |
| Search Field #4 | CustomerSearchField4 |
| If there are no exact matches, but similar records, do you want the program to stop and ask the user if this is the correct customer? (Last Name and Zipcode) | UseCustomerMatching |
| Also check the Bill To: Company Name | CustomerMatchCheckCompanyName |
| When importing orders or customer records, if a matching email address is found, display possible matching customers and allow the user to select one? | CustomerMatchConfirmEmails |
Chart 2
Navigational Arrows
are located at the bottom left-hand side of each page of the store setup wizard and can be used to navigate sequentially through the various sections
Wizard Section and Page Numbers
the name of the Wizard section and page number can be found between the Navigational Arrows and the Help, Cancel and Save and Exit buttons at the bottom center section of the screen

sections that have many settings will have more than one page in the Wizard; be sure to review them all
Help Button
Cancel Button
causes the program to prompt for confirmation before exiting the Store Setup Wizard

click Yes to save the changes before exiting the wizard

click No to abandon the changes and exit the wizard  

click Cancel to remain at the Store Setup Wizard and continue making changes
Save and Exit Button
click this button to save all changes made before exiting the

Store Setup Wizard
Additional Information
Created: 4/12/11
Revised: 9/5/12
Published: 04/13/16