Store Setup Wizard Products & Inventory

Use the Next Topic and Previous Topic arrows,

and

,  in the Navigation Pane of the Knowledge Base to read the topics about the Store Setup Wizard in sequence. (The buttons are actually white on the black background of the Navigation Pane.)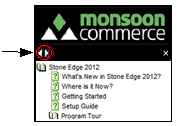 Contents of this Topic: ShowHide
Overview
This topic of the Knowledge Base  discusses the Products & Inventory section of the Store Setup Wizard, which has three pages.

The first page deals with suppliers, otherwise known as vendors.

The second page contains settings that tell the program whether it should track inventory and if so, how should it process backorders.

The third page contains miscellaneous settings such as requiring a reason to be entered when quantity on hand adjustments are made, choosing if the program should create a unique numeric barcode for each new product, or determining if multi-level pricing is allowed.
Description of Page 1 of the Products & Inventory Section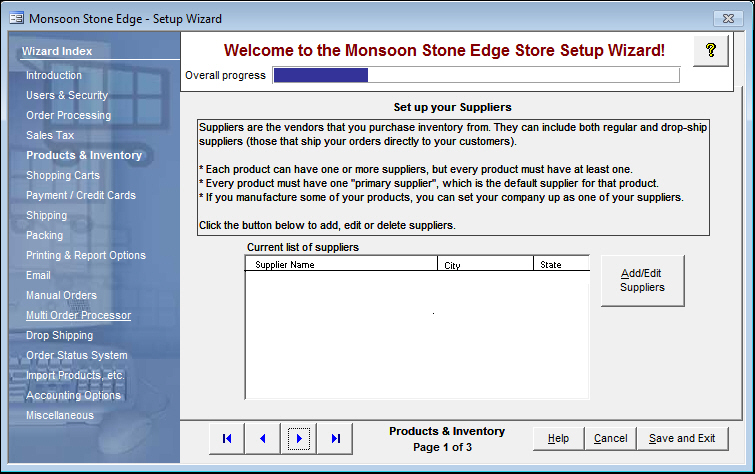 Figure 1: Store Setup Wizard - Products & Inventory, Page 1  Suppliers
Current List of Suppliers Field
this area of the screen synonymous with the Microsoft Access Form object or graphical user interface (GUI) will contain a list of all of the suppliers that have been defined in the program

the program includes one default supplier vendor record
Add/Edit Suppliers Button
click this button to open the Suppliers screen and manually enter supplier information

to enter a large number of suppliers at one time, use the Import Data from Other Sources screen
Description of Page 2 of the Products & Inventory Section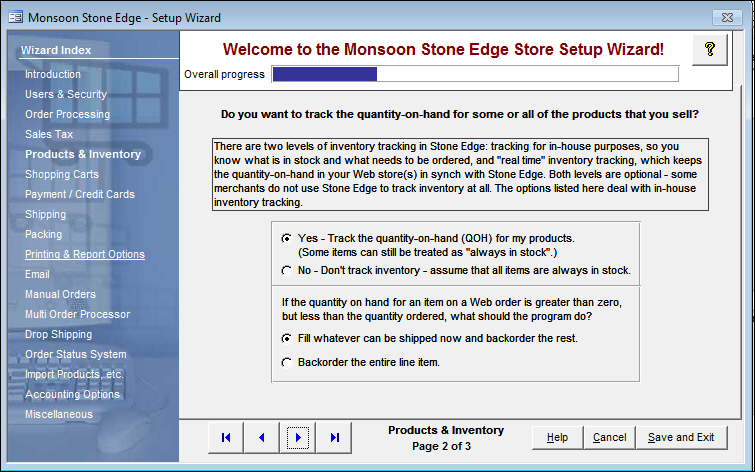 Figure 2: Store Setup Wizard - Products & Inventory, Page 2  
Settings on Products & Inventory Section Page2

Corresponding System Parameter

Do you want to track the quantity on hand?

 

Yes - Track the quantity on hand for my products.

CheckInventory=TRUE

No

- don't track inventory, assume all items are always in stock

CheckInventory=FALSE

If the QOH > 0, but < the Quantity Ordered

 

Fill whatever can be shipped now and backorder When an item is out of stock, preventing an order from being fulfilled, the program considers the item to be "backordered". If inventory tracking is enabled in Monsoon OMS, the program will backorder items. the rest

ShipPartialOrders=TRUE

Backorder the entire line item .

ShipPartialOrders=FALSE
Chart 1
Description of Page 3 of the Products & Inventory Section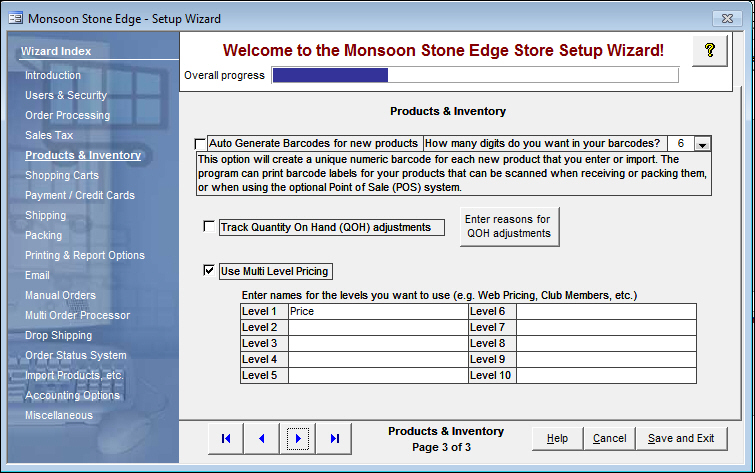 Figure 3: Store Setup Wizard - Products & Inventory, Page 3  
Settings on Products & Inventory Section Page3

Corresponding System Parameter

Autogenerate Barcodes for new products?

 

Yes -  check the box

AutoGenerateBarCodes=TRUE

No

- leave the box unchecked

AutoGenerateBarCodes=FALSE

How many digits should be in the Barcode?

 

Enter the number of digits in this field; can range from 3 to 9 digits; depends on BarCodeSet that is used

BarCodeDigits=x

Track Quantity on Hand Adjustments?

 

Yes

- check the box

TrackInventoryAdjustments=TRUE

No

- leave the box unchecked

TrackInventoryAdjustments=FALSE

Use Multi-Level Pricing?

 

Yes -  check the box

UseMultiLevelPricing=TRUE


 

No - leave the box unchecked

UseMultiLevelPricing

=FALSE


 
 

Enter a name for each price level the various prices at which the same product may be sold, such as wholesale, retail, club, etc. that will be used

PricingLevel1Name - PricingLevel10Name
Chart 2
Enter reasons for QOH adjustments Button
click this button to open the List Builder screen, where the user can define a list of reasons that apply to their environment

to add a new reason, enter a value in the Reason field and click the [Save] button

the new reason will appear in the List Entries section of the screen

when a QOH adjustment is made anywhere in the program, if system parameter TrackInventoryAdjustments=TRUE, the user will be prompted to select to "left-click" the mouse on an object, usually a row in a table, in the context of Monsoon OMS documentation a reason from the list of values assigned here  

to delete a reason from the list, select it (click on it) and then click the [Delete] button

the [Close] button cause the program to exit the List Builder screen
Navigational Arrows
use these buttons to scroll sequentially between the pages of the Store Setup Wizard

use the links in the Wizard Index pane on the left-hand side of the screen to skip between sections of the Wizard
Wizard Section and Page Numbers
the name of the Wizard section and page number can be found between the Navigational Arrows and the Help, Cancel and Save and Exit buttons at the bottom center section of the screen

sections that have many settings will have more than one page in the Wizard; be sure to review them all
Help Button
Cancel Button
causes the program to prompt for confirmation before exiting the Store Setup Wizard

click Yes to save the changes before exiting the wizard

click No to abandon the changes and exit the wizard  

click Cancel to remain at the Store Setup Wizard and continue making changes
Save and Exit Button
click this button will save all changes made before exiting the

Store Setup Wizard
Additional Information
Created: 4/21/11
Revised: 9/5/12
Published: 04/13/16